A 1970 'GTO' WAGON
THIS IS MY WAGON PROJECT., IT HAS ALREADY RECEIVED AN 1 1/4 FRONT SWAY BAR, REAR SWAY BAR, A NOS FRONT SPOILER, RALLY GAUGES, HOOD TACH, 8 INCH PONTIAC RALLY'S, JUDGE STRIPES AND "THE WAGON" DECALS
A FEW PICS FROM THE LOCAL BOP SHOW, IT SURE GETS A LOT OF COMMENTS!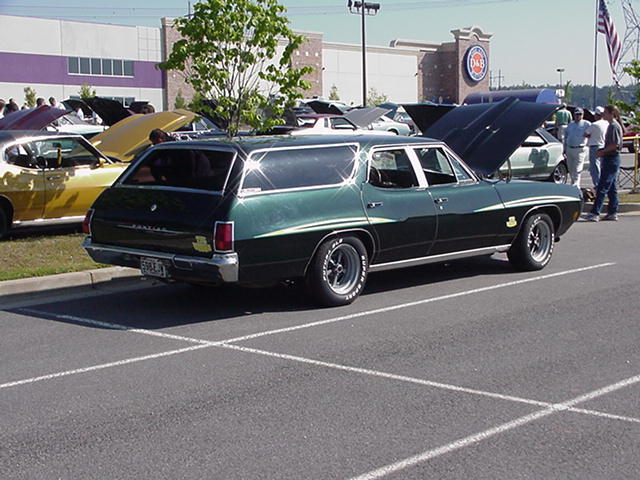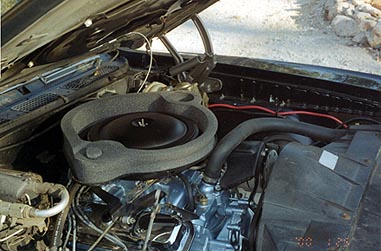 ENGINE IS A FRESH 70 YZ 400. I USED ALL 70 COMPONENTS INCLUDING:#13 HEADS, INTAKE, CARB 068 CAM, AND ALL BUILT TO RAIII SPECS INCLUDING ALL STEEL RAM AIR PANS. ENGINE IS BALANCED, 30 OVER, FLAT TOPS, ARP BOLTS, DR TIMING CHAIN, HEI, ECT.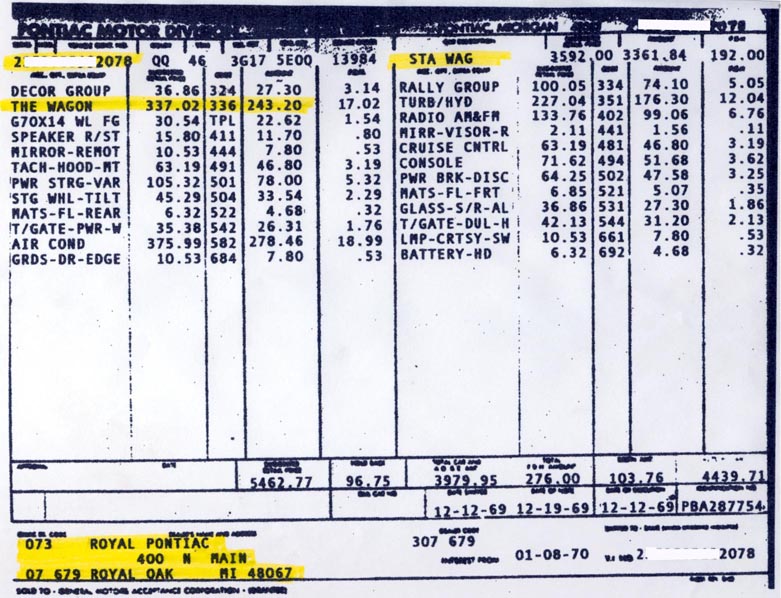 FUTURE PLANS INCLUDE:
ADDING: POWER LOCKS AND WINDOWS, REAR SPOILER, SPORT MIRRORS AND MORE. STAY TUNED FOR UPDATES TO THIS PAGE!!!