THIS CAR WAS RECENTLY PURCHASED BY MIKE KIRSHNER. IT IS ONE OF 533 FACTORY 427 AC COUPES. OTHER OPTIONS INCLUDE M21 4 SPEED, TEAK, TELE, PS, PB AND LEATHER INT. MIKE IS 3RD OWNER, PREV OWNER PURCHASED IN 1968. THIS IS A VERY NICE WESTERN CAR WITH ONLY 59000 ORIG MILES. WATCH FOR UPDATES AS THIS CAR WILL BE RESTORED AND READIED FOR THE DRIVE TO CORVETTES OF CARLISLE THIS YEAR.
---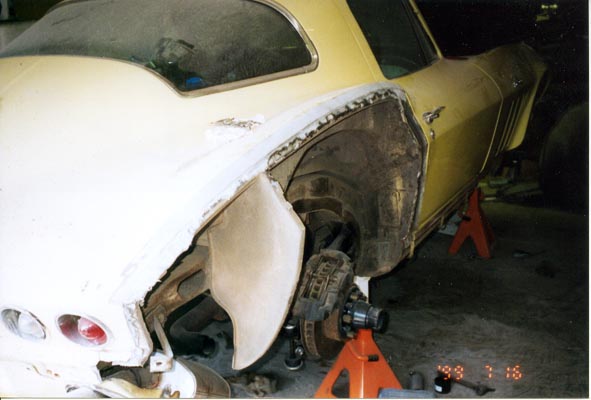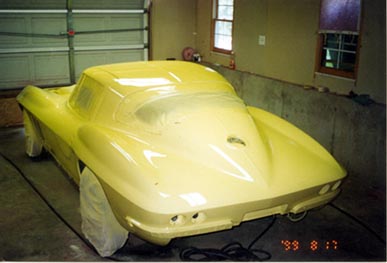 CAR WAS COMPLETED AND DRIVEN FROM ATLANTA TO CARLISLE, PA.
WORK DONE TO CAR INCLUDED: REBUILDING TRANS AND REAR END, NEW QUARTERS, FRONT FENDER LIP REPAIRS, STRIPPING CAR TO BARE GLASS AND COMPLETE NEW PAINT. CHECK DATES ON PICS AS MOST ALL WORK WAS DONE IN JUST 5 SHORT WEEKS, CAR WAS PAINTED JUST 8 DAYS PRIOR TO LEAVING FOR CORVETTES OF CARLISLE. THE CAR SHOWED WELL AND WAS CHOSEN FOR A CELEBRITY AWARD, OVER THE WINTER MONTHS, WATCH FOR ENGINE BUILD UP AND DETAILING PICS.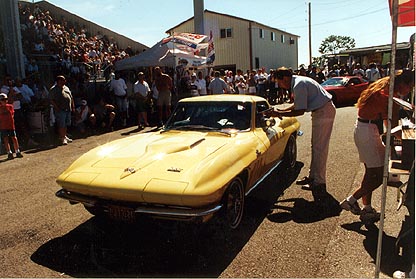 ---
WELL... ITS FINALLY TIME FOR A NEW ENGINE!! WATCH AS MIKES CAR RECEIVES ITS NEW ROLLER CAMMED BIG BLOCK, HE CANT WAIT!!!
EMAIL MIKE AND TELL HIM WHAT YOU THINK OF HIS VETTE